Winter starts hitting Nepal when the December month comes around. Temperatures start falling, and the mornings and evenings become relatively chilly. The ideal trekking season in Nepal is typical during the mid springtime but, Annapurna Circuit trekking in December has its distinctive features where you get to witness the fully snowcapped mountains, the icy cold Himalayan climate and if you're lucky, the snowfall too!
Visit Our package: Annapurna Circuit Trek detail Itinerary.
The trails are also quieter than usual with only a few trekkers opting to trek in December. If you're thinking of traveling the Annapurna circuit trek in December, you should start in the first half of the month, as temperatures start falling rapidly from late December.
The temperature during the day remains moderate but drops during the early mornings and night time. So you'd better carry some warm clothes if you're considering taking the Annapurna circuit trek in December.
Although not common, thousands of tourists still visit the Annapurna region during December. The incredible views of the snow-covered mountains is appealing to most of the trekkers. If you're planning to take the Annapurna circuit trek in December, there are a few things you need to keep in mind so that you have a safe and memorable journey.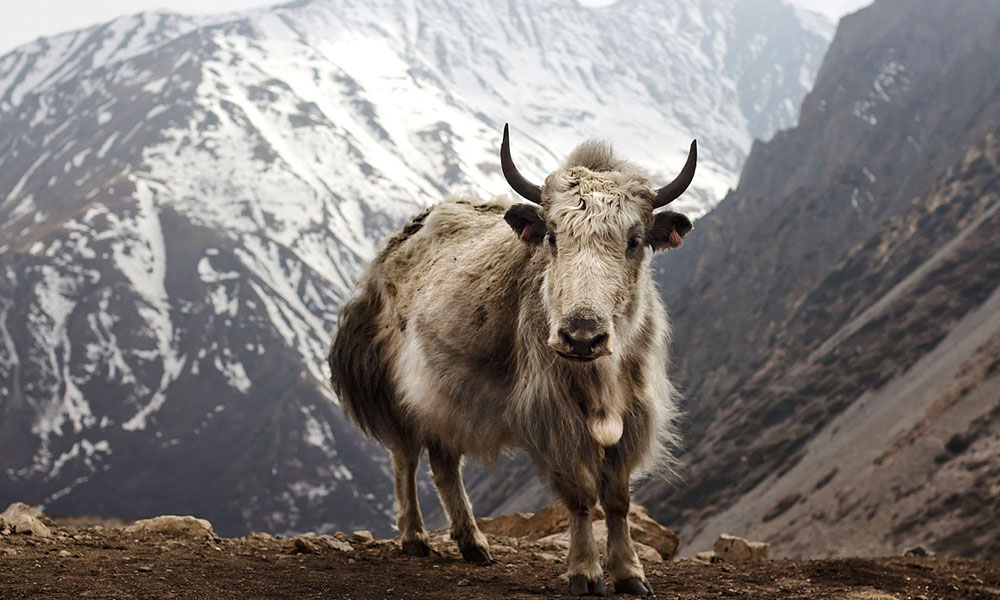 Highlights Of The Annapurna Circuit Trek In December
The fantastic views of the snow-covered mountains.
Chance to experience the chilled Himalayan climate.
Less traffic makes your travel more convenient.
Beautiful open skies offer great photographs.
View of the subtropical meadows.
Contact us if you need any information regarding the trek.

Annapurna Circuit Trek related blogs
Short Itenary Of The Annapurna Circuit Trek In December
Day 01: Arrival in Kathmandu.
Day 02: Drive from Kathmandu to Besi Sahar. (830 m)
Day 03: Drive From Besi Sahar to Chyamje and Hike To Dharapani.
(1,810 m)
Day 04: Hike From Dharapani To Chame. (2,725 m)
Day 05: Hike From Chame To Pisang. (3,190 m)
Day 06: Hike From Pisang To Manang. (3,500 m)
Day 07: Acclimatization Day At Manang.
Day 08: Hike From Manang To Yak Kharka. (4,090 m)
Day 09: Hike From Yak Kharka To Thorung Phedi or High
Camp. (4,441m)
Day 10: Hike From Phedi To Muktinath via Thorung La Pass. (5,416 m)
Day 11: Muktinath To Jomsom via Kagbeni. (2,750 m)
Day 12: Drive From Jomsom To Tatopani. (1,110 m)
Day 13: Hike From Tatopani To Ghorepani. (2,834 m)
Day 14: Trek To Poon Hill And Back to Nayapul, Then Drive Back To
Pokhara. (3,210 m)
Day 15: Drive Back To Kathmandu.
Day 16: Farewell And Drop To TIA.
Weather Conditions Of Annapurna Circuit In December
If you happen to travel to the Annapurna region during early December, the weather is quite tolerable. But, the weather gets colder as you climb to higher elevated areas. Temperatures drop down to at least -5-degree Celsius during the nighttime. During the day, the temperature stays between 5-10 degree celsius, and the sun makes it warmer to travel.
The weather is also comparatively better in areas with an altitude below 4000m. At higher elevations, the low temperature and the cold winds make the nighttime quite chilly. So if you're thinking of taking the Annapurna circuit trek in December, make sure you start in early December when the temperatures are not very harsh.
Also during December, the skies are clear, rewarding you with fantastic views of the snowcapped mountains all around. So, if you're looking to capture some unreal photos of the snow-clad mountains, then there is no better month to visit the Annapurna region than December.
Advantages of The Annapurna Circuit Trek In December
December season is the perfect time for adventure seekers. The trails are less crowded, and the mountains provide spectacular views. It is also the start of the winter season when the climate is not that extreme. So, you can travel indulging yourself in the beauty of the cold Himalayan weather.
Because of the snowfall at higher elevations, the mountains are full of thick layers of snow, providing a magnificent view for the travelers. You can also witness snowfall or icefall, making your trip unforgettable.
Also, if you are a photographer, this might be the best time for you to get amazing shots of the mountains, the clear night skies, and the pristine and untouched wildlife.
Though not very common among travelers, the Annapurna circuit trek in December has its unique beauty and guarantees to provide you with a lifetime experience.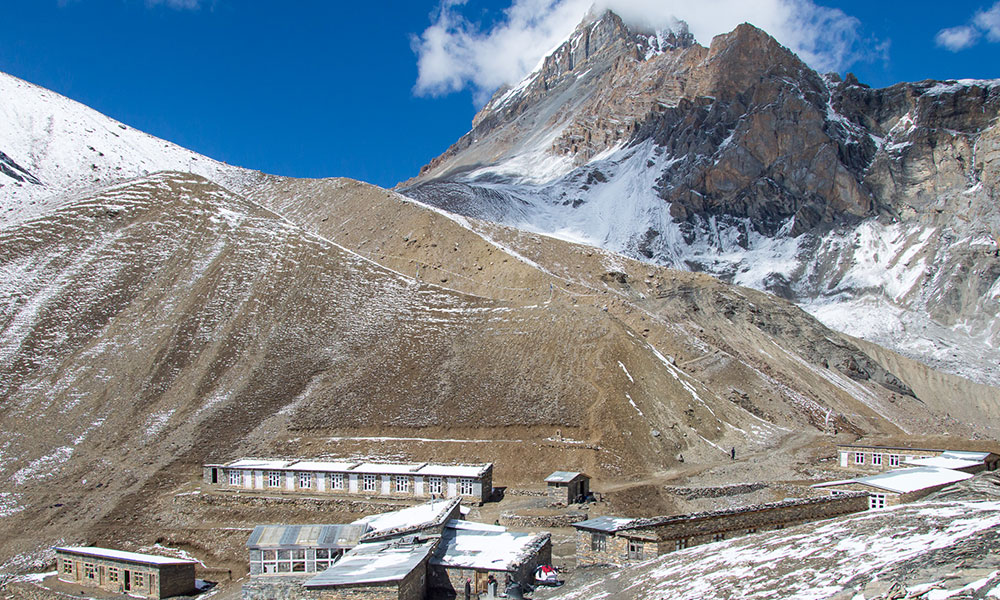 Difficulties Of The Annapurna Circuit Trek In December
The Annapurna circuit trek is a moderate level trek. Thousands of people take up this trek every year. During the winter season, many obstructions can arise, making the trek more strenuous than usual. But if you're an adventure geek, then these challenges can be quite fun and adventurous to you!
Snow-covered trails make it harder to walk, and they drain down your energy. Sometimes, after heavy snowfalls, some paths might get blocked too, and navigating can also be troublesome if you're new to the place. Most trekkers also feel difficulty walking along the icy tracks, which are moist and quite slippery.
Altitude sickness also creates a problem for many travelers. The highest point of this trek is the Thorung La Pass which sits at the height of 5416 m. At this height, the air is thinner so naturally, altitude sickness is a very common occurrence in this trek. Many people give up on the trek after suffering from altitude sickness.
Trekking at low altitudes in not an issue but as you go higher, the weather can be a nuisance because it is quite cold. Also, occasional snowfall makes the trek quite challenging.
If you're new to trekking or hiking, you should complete some lighter treks before opting for this one. Even for regular trekkers, carrying proper hiking gear on this trek can be useful as the weather in the Annapurna region becomes quite unpredictable during December.
Accommodation During The Annapurna Circuit Trek In December
You can find a lot of lodges, hotels, and teahouses along the way, and they remain open in December as well. So, finding food and shelter will not be a trouble for you during the Annapurna circuit trek in December.
The accommodation is pretty basic. Since December is not the ideal season for trekking, finding accommodation should not be a problem. The lodges are pretty basic with twin sharing bedrooms. The rooms are warm and cozy and have thick blankets, mattresses, and pillows to protect you from the cold.
Most teahouses and lodges also provide Wi-Fi facilities.
Some lodges come with attached bathroom while some have a sharing bathroom, where occupants of a single floor share the bathroom. Also, it is better if you carried your toiletries as some lodges may not provide proper ones.
You can find a wide variety of food items in this trek ranging from the traditional rice, dal to the western dishes such as pasta, burger, sandwiches, etc. The typical dinner provided is the standard Nepali Thakali set consisting of rice, dal, spinach, meat (according to your preference) and a wide variety of pickles. An average dinner costs you between $3-$5.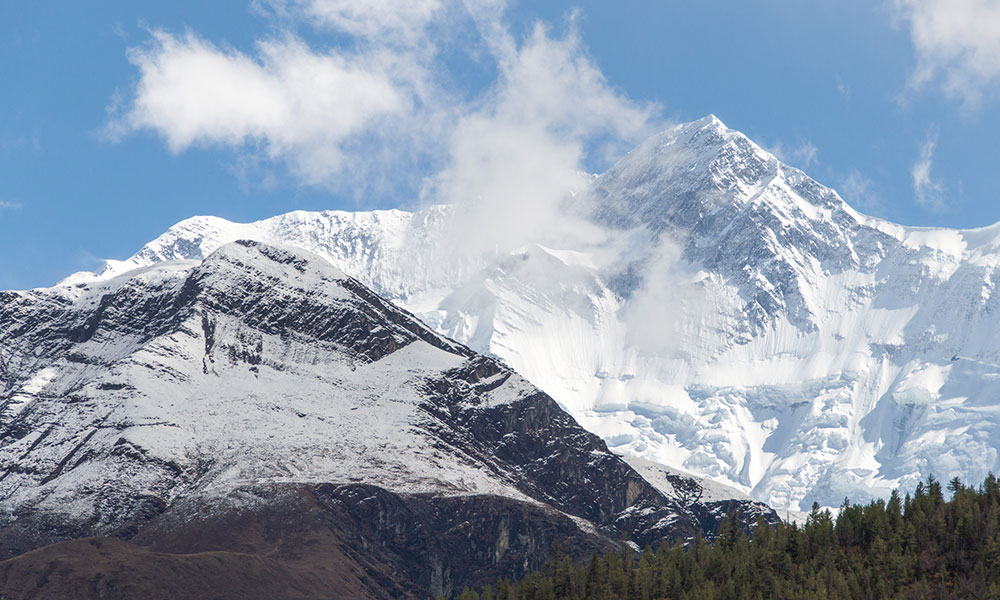 Some Tips For The Annapurna Circuit Trek In December
Since the weather sometimes can be unpredictable, it's better that you carry proper hiking gear with you. These can help you walk through layers of snow or icy and slippery trails.
Carry warm clothes with you! Be sure to bring warm, woolen clothes to protect you from the chilly climate. The cold temperature will not be a nuisance if you keep yourself warm.
As the days are shorter in the winter season, be sure to choose the appropriate path trail so that you reach your destination before nightfall. Hiking in the night can be quite tricky as the temperatures fall drastically.
Carry hot water bottles with you. They will keep you warm and hydrated throughout your journey. You need to stay hydrated when you're hiking in higher altitudes.
Be cautious about the weather. Weather change is unpredictable in the mountains, so always check on the weather before you start your hike. Also, avalanches can pose a risk during winter seasons.
Trekking in high altitudes can cause altitude sickness. Be aware of whether you are being affected or not. If you are, it's better to stop the trek and rest for a long time before you are stable to continue the journey. You can also carry Diamox tablets which help you during altitude sickness.
It's better to travel with a guide rather than traveling solo during the December month. The snowfall can create problems in navigating, and a local guide can help you tackle this.
Preparing For The Annapurna Circuit Trek In December
The Annapurna circuit trek is relatively moderate and requires a decent level of physical fitness. So you should practice some exercises and take up some easy hikes before this trek.
The trail is upwards and downhill along concrete staircases. So, walking along stairs for some weeks before the trek could prove useful.
Also, altitude sickness can be a problem for people of any age group, so carrying Diamox tablets can be useful. Also, taking a few rest days during your hike can help you to get acclimatized to the climate and reduce your chances of getting altitude sickness.
Sometimes while hiking steep paths, you might hurt your knees or legs, so be sure to carry essential medications for the trek such as bandages, painkillers, pain-relief ointments, and sprays in case something goes wrong.
What To Carry For The Annapurna Circuit Trek In December?
Warm Clothes
Trekking jacket and trousers
Sturdy Trekking Boots
Trekking Poles
Sunglasses
Sunscreen
Water bottles
First Aid Medical Kit
Diamox Tablets
Solar Torch
Trekking Map
Conclusion
The Annapurna circuit trek is most commonly done between September-October or between March-April. But, for trekking enthusiasts, December is one season you should be looking forward to!
The snow-covered mountains, stunning landscapes and the lush flora and fauna along the empty trails provide a unique and different experience. Also, don't worry about the winter season because the winter here isn't harsh as other countries, so if you are both physically and mentally prepared for the trek, load up your hiking gear and get ready to experience the trek of a lifetime.
Contact us if you need any information regarding the trek.

Annapurna Circuit Trek related blogs