Mera Peak is one of the most impressive trekking peaks in the Everest region. And to go on weeks-long Mera Peak expeditions you definitely have to pay certain costs.
This highest climbing peak, over 6000 meters, allows you to explore the exotic lands of the Everest and takes you into the absolute isolation of villages and human settlement.
Located at the Hinku valley, Mera Peak climbing allows you to catch a glimpse of giant world highest Mt. Everest. And, offer amazing scenery of beautiful landscapes, hills, and valley with high snow-capped mountains.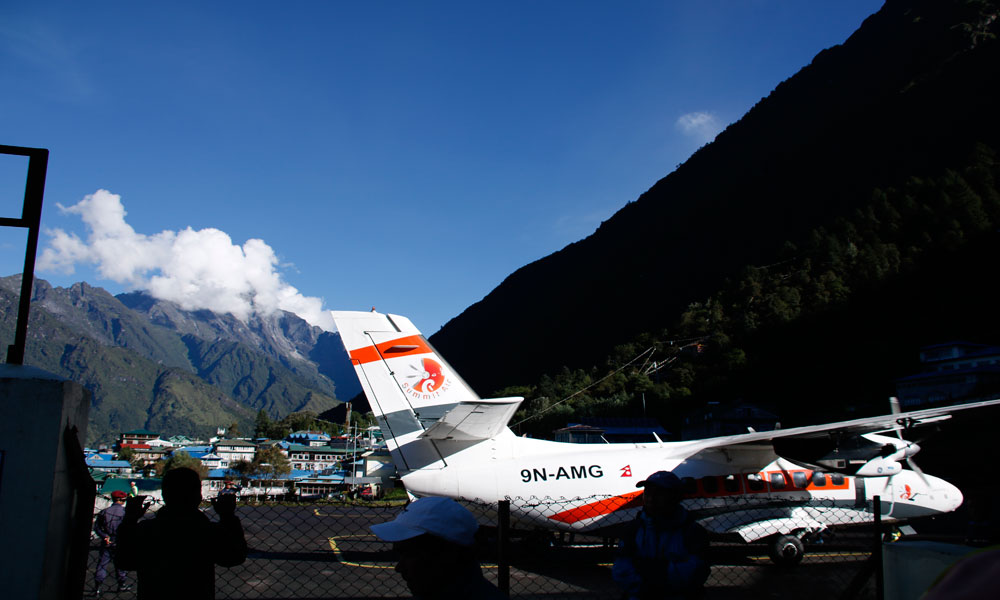 If you join the Index Adventure team for this expedition, you need to pre-inform us about your plans. And we can negotiate on the costs as well.
Total Mera Peak Climbing Trek Cost
If you ask us, our Mera Peak Climbing package costs the US $2,269 approximately.
Plus, if you wish to add luxurious accommodations and food while in Kathmandu, Lukla and other places the cost may rise higher.
Are you planning your Mera Peak Climbing? Don't hesitate to contact us. Tell us your requirements, we can help you to make your trip memorable.
Seasonal cost variation for the expedition
Mera Peak is a climbing expedition people undertake before attempting the real Everest summit. And, for this climbing, you can do the climbing in a different season for which you have to pay different amounts. Based on the month of climbing, the cost also varies. The variation in the expedition cost is as follows:
Cost variations for Foreign Nationals:
September-November.: USD 125
December-February: USD 70
March-May: USD 250
June-August: USD 70
Cost variations for Nepali Nationals:
September-November: Nrs. 2000
December-February: Nrs. 1000
March-May: Nrs. 4000
June-August: Nrs. 1000
According to the Governments' regulations regarding climbing and expeditions, you cannot go on solo peak climbing. You must go with an experienced trekking agency like us, who provide licensed mountaineering guide, trip guide, and porters. And, also who looks after your safety and all your requirements during the climbs.
Cost of flight and transportation:
To explore the regions of the Everest you take a thrilling flight from Kathmandu to Lukla. This 45 minutes adventurous flight costs around $180. The cost varies depending on how early you book it and also on its availability.
While, if you choose to take a bus from and to Kathmandu, cost of Bus transportation from Kathmandu-Jiri ranges between Nrs. 500-700 ($5-7).
The cost of Mera Expeditions depends on the costs of many factors. Some are
Cost of Permits
Local Area Permit
For trekking in Nepal TIMS card is a must, however, for trekking in the Everest region, you can obtain a local permit for US $20 which works on behalf of TIMS card. You can obtain this local area permit at Monjo, the entrance of Sagarmatha National Park in Lukla.
Sagarmatha National Park Entry Permit
For this expedition, you enter and walk across the trails of Sagarmatha National Park. So, you must get a Sagarmatha National Park Entry Permit. Its cost varies depending on your nationality. If you are a SAARC national, you can get the permit at the US $15. While for the nationals of other countries it costs the US $33 per person.
Makalu Barun National Park Entry Permit
You enter in the parts of Makalu Barun National Park as well, in this climbing trip. Of which the permit costs the US $15 per person for the SAARC nationals whereas, it costs the US $33 per person for nationals from other countries.
Costs of Accommodation
The cost for your accommodation here in Kathmandu can range between $10- $350 per night.
There are cheap rooms for around $10-20$ for one night and normally you can also get breakfast with these stay at a cheap cost.
You can get a quality meal for $3-$8 in restaurants and you can buy drinks like beer around $7-$15 in bars. It is quite inexpensive to eat a normal meal but if you want to have food in luxurious restaurants and bars then it can get expensive and surely it will be a worth to eat in expensive places too.
From Lukla to Khare, the accommodation gets limited to tea houses since there are not many hotels and pubs in the way.
You will either stay in shared rooms with two bed or dorm rooms. The cost for these rooms ranges from $2-$6 per night.
On the other hand, there are 5-star hotels which might get expensive on you. Depending on your choice, the cost of accommodation can change.
If you are good at bargaining, you can give it a try. With your words, you may get rooms at low prices as well.
While on luxury treks to Mera Peak, the accommodation cost is slightly higher. You get your own room with the same basic facilities- a bed, clean mattress, sheet, and blanket.
You can choose to rent or buy your own tent. A good, durable and suitable for the trek tent can cost around $120-$200. This range of price depends on the quality and durability of the tent.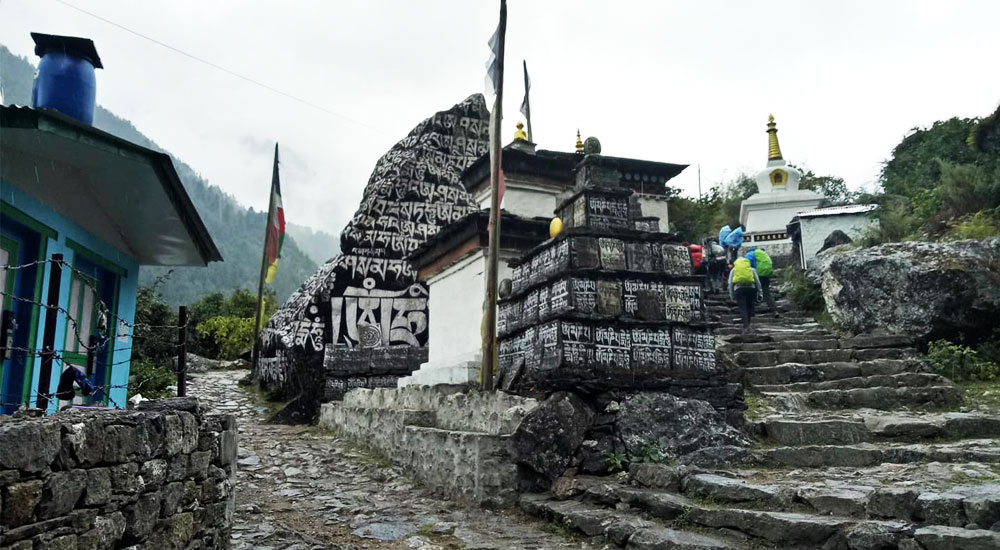 Costs of Meals and Drinks
A basic meal can range from $2 to $30 in Kathmandu.
Most of the tea houses, restaurants, and cafes on the trails have some basic menu when it comes to the trail you are going through from Lukla to Khare.
These menus generally include basic Nepali foods like dal-bhat-tarkari (steamed rice, lentils, and seasonal vegetables), roti (flatbread), noodles, fried rice, momos (stuffed dumplings), and so on. The prices for these can range $2-$6 per plate.
There is a cafe in Namche Bazaar that offers good, fresh bread and pastries as well. Namche is also a pleasant site for restaurants and hotels.
For drinks, your choice will include tea, coffee, hot and cold flavored drinks, soups, soft drinks, hot and cold water.
The costs for these can vary from $.5- $4 per glass or cup.
From Khare to Mera Base Camp and back, your choices for both drinks and meals are limited to the things that have been bought and carried on the back of the porters.
Cost for mountain guide or porter
Trip Guides are your most reliable partners for the expeditions. They check and make sure if everything is managed in your overall expeditions. Also, they pre-book for your food and accommodations in advance so, you can walk free-minded without having fear of not finding rooms.
While porters ease your trips my carrying your backpacks and loads. For this expedition, you will have huge packing so more than one trekking porter is demanded in this expedition.
You can hire a guide for USD 20- 25 per day whereas a porter costs usually from USD 15-20 per day.
Cost of Trekking Guide
Trekking guides are those experienced guides who have already been to mountain expeditions many times in the past. They are the ones who will guide you while scaling the peaks. They help you to walk in the snow, guide you in glaciers, crevasses and dangerous passes and ridges on the mountains.
The standard daily rate for hiring a highly skilled trekking guide in Nepal is $20-$40 per day.
Cost of Strong Mountain Porte
Porters are the heavy lifters who'll always have your warm clothes waiting for you at the other end.
Each day with a hardworking, well paid Nepal porter or Sherpa is $20.
In every expedition team, there is usually more than 1 porter depending on the size of the group. He usually eases your burden by carrying the equipment and supplies that you carry.
Each porter will carry approximately 25 kg weight.
You will be carrying your day backpack which should have all the things you need during the day.
A trek to Mera Peak is a wonderful and challenging off the road trek. With the support of your field staff, you can submit the peak comfortably and successfully. Some of the field staff required are:
Cost of Guides
A professional and experienced guide can help enhance your trekking experience. As the trek to Mera Peak takes you through various routes you might not be known about, a guide can help ensure your safety and trekking routes.
A guide can also provide information on the surrounding peaks, landscapes, flora, and fauna. A guide for your Mera Peak climbs costs around $35 per day.
Cost of equipment and gears
The cost of equipment and gears depend on you. You can choose to rent them or purchase them. You can also reuse the equipment and gears you already have.
Besides the regular needs and supplies needed for a trek, the Mera Peak Climbing requires the following type of equipment:
You will need a climbing harness which might cost you around $50-$60
5 meters or more of 6mm climber's accessory cord: $5-$10 per meter
Figure 8 or Abseil belay device: $8-$36
1 large mitten sized ascender (large Petzl) and arm length leash: $25-$70
2 locking carabiners, 1 large and 1 small: $8-$12 each
4 regular carabiners: $8-$12 each
Ice axe with a leash: $80-$150
Crampons – must fit your boots perfectly. Steel crampons with anti-balling (anti-bot) plates are the most recommended: $8- $15
Adjustable trekking poles: $20-$60
Helmet: $40-$200
Ski goggles: $80-$150
Glacier sunglasses with side shields: $50-$65
Oximeter: $14-$22
Note: The range of prices is due to the brand and quality of the product.
The cost of rent is $1- $10 per item per day. You can ask for bulk discounts and negotiate a bit further as well. Do check for the authenticity and quality of the equipment before you purchase or rent them. You can easily purchase or rent them from Kathmandu and Lukla. It is cheaper in Kathmandu.
Are you planning your Mera Peak Climbing? Don't hesitate to contact us. Tell us your requirements, we can help you to make your trip memorable.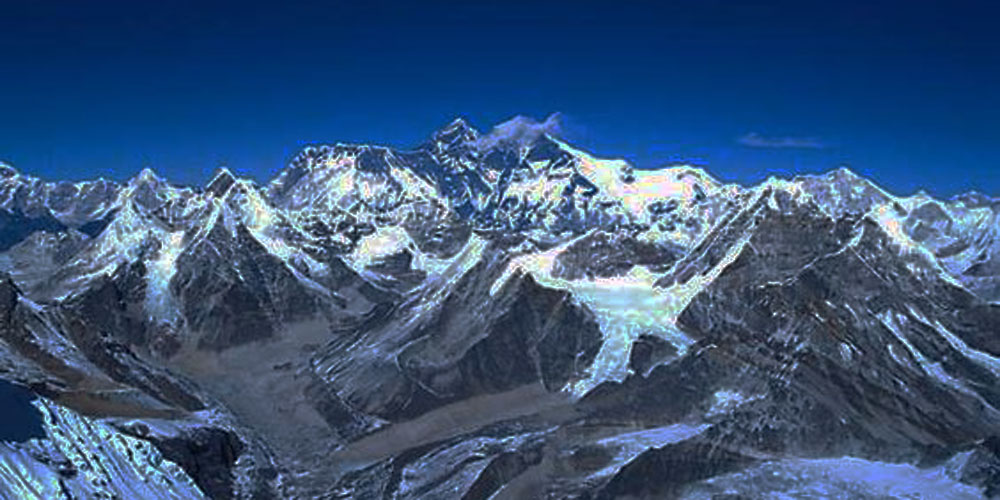 Basic Mountaineering Training expenses
The enthusiastic individuals who do not have any mountaineering experience yet wish to climb Mera Peak must go through mountaineering training. You will get to learn basic skills like using crampons, fixing ropes, and ice axe.
Also, you will learn about high altitude sickness, first aid and so on. This usually lasts for a month to 40 days. The costs for these are as follows:
Locals: Nrs.10000-15000
SAARC nationals: USD 185
Rest of the world: USD 3000
Note: These costs are for training programs conducted in Nepal.
Charging fees for electronic gadgets
The tea houses on the trails could charge you for charging your electronic gadgets. The cost can range from $2-$6 per hour. This range depends on the availability of sockets, electricity, season, negotiation skills.
Cost of Hot Showers
There are hot showers in the tea houses along the way. This is not included in the accommodation cost. The hot showers cost around $2-$6. The charges depend on the availability of fuel and season. Also, it is important for you to negotiate so that you will get it cheap.
Travel insurance
Travel insurance is very important when you leave your country and set off for adventures in the foreign land. And, its cost depends on the policy you choose.
It is a must-have if you are planning for high altitude adventures, and wishing to do things off your comfort zone.
For your Mera Peak climbing too, it is a must. In this trip, you will be walking in high altitudes, rugged terrains, and in snow for longer days. In such hostile land, accidents are frequent.
So, to ensure safety and get immediate medical treatments and rescue in case of mishaps, you must have a travel insurance.
Also, while insuring yourself, make sure you choose the policy that covers up to the height of 6000 meters and an immediate helicopter evacuation in case of emergencies.
We do not offer insurance policies, so we recommend you to ensure with a trusted company in your home country and come to Nepal.
Final Say,
Mera Peak Climbing is a once-in-a-lifetime experience for every trekking enthusiasts. And, it is also a practice expedition before real mountain expeditions.
With the appropriate budget, packing, and mountaineering training and the continuous help of guides, porters, and trekking guides you won't have much difficulty in Mera climbing.
Are you planning your Mera Peak Climbing? Don't hesitate to contact us. Tell us your requirements, we can help you to make your trip memorable.