Bhutan lies in the heart of mountains and is one of the most expensive trips in the world. It is also known as the "Land of Thunder Dragons". Bhutan is a Buddhist Kingdom with several tourist attractions. You can find varieties of wild flora and fauna in this richly diverse country. Around 72% of the country's area is covered with forest. So, you can imagine how beautiful the country must be.
The Bhutanese culture and tradition are unique and one of the most popular among other countries. People of this country mostly follow Buddhism as their main religion. Along with Buddhism, people also follow Hinduism, Christianity, and Islam too. You can find many beautiful stupas and monasteries in this country. Exploring such monasteries will help you learn more about Bhutanese History.
Bhutan is one of the best places to visit with your family or with your loved ones. It is also popular for adventure holidays. Bhutan consists of many trekking zones and is one of the major tourist attractions to visit this beautiful country. If you are planning on visiting Bhutan, you have made the right decision. We Index Adventure can provide you with all the details about Bhutan tour cost and Bhutan Tour packages if you want.
The Cost Depends upon Bhutan Travel Packages
Different travel agencies will provide you with different travel packages for Bhutan tour. Such packages differ according to the places you will be visiting and the number of days you will be spending in Bhutan. Index Adventure has three Bhutan tour packages for you.
Short Bhutan Tour Cost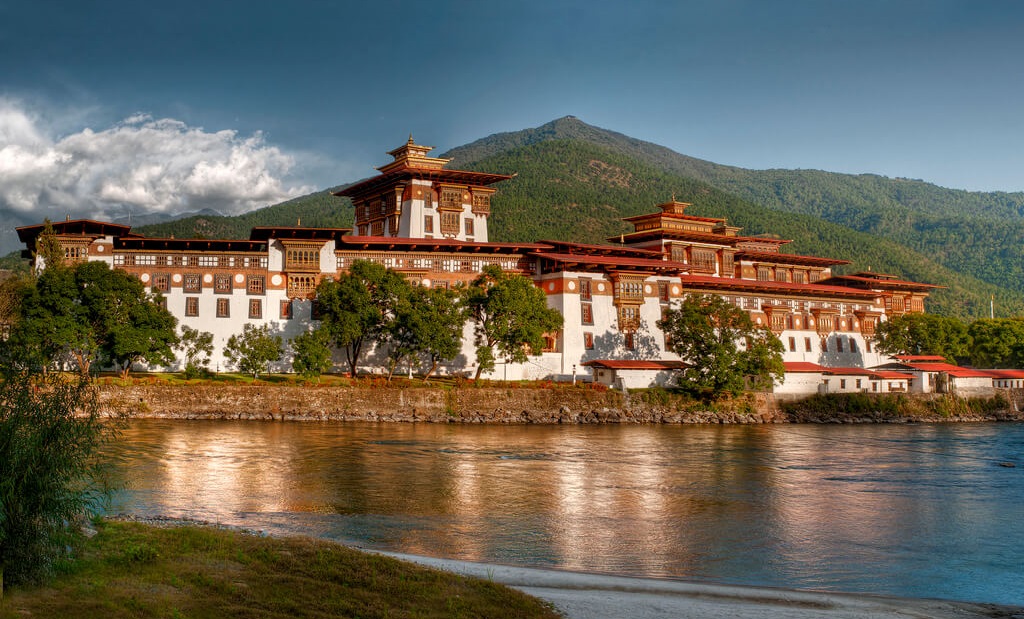 Short Bhutan Tour will take you to the most famous places of Bhutan such as Thimpu where you will explore the Thimpu Kuenselcholing View Point and Buddha Point. You will also visit the Punakha Dzong, Tiger's Nest, Chomolhari and Dochula Pass.
This trip will last for 2 nights and 3 days where you will explore the Bhutanese culture and tradition. The cost of short Bhutan tour is 800 USD. This cost includes proper food and accommodation with private transportation and flights.
Historical Bhutan Tour Cost
If you are someone who is more into histories and culture, Historical Bhutan Tour package may be best for you. In this tour, you will get to explore the ancient places of Bhutan which have many tales to share. You will visit places such as Thimpu, memorial Chorten, different ancient libraries that contains several old history books and biographies. You will be able to see Thangka Paintings which is the most popular Buddhist painting.
The Historical Bhutan Tour cost is quite expensive because you will be spending 5 nights and 6 days in Bhutan for this tour to explore the ancient Bhutanese culture and tradition. The cost of Historical Bhutan Tour is 1810 USD. This price includes your food and accommodation as well as private transportation and flights.
Cultural Bhutan Tour
On this cultural tour, you will get a chance to visit the cultural places of Bhutan such as Tiger's point, Tashicho Dzong, Dochula Pass and many more. In this tour, you will mostly visit the places which have cultural and historical importance. The Cultural Bhutan Tour will give a lifetime of experience to explore the Buddhist culture up close.
The cost of 3 nights and 4 days Cultural Bhutan Tour is 1320 USD. This package includes your accommodation, food, private vehicles and flight. Although the price may seem a bit expensive, you will not regret choosing Cultural Bhutan Tour.
Bhutan Tour Cost Depends upon the Time of the Year

The Bhutan Tour cost is comparatively low during the summer and winter. In the month of June, July, August, December, January, and February the cost is $200 per person. During these months, you may not see many tourists visiting Bhutan because the weather is not too favorable for traveling. During summer the weather may be too hot for your travel. Similarly, during winter, the temperature may fall to a minimum in Bhutan.
Bhutan Package tour reaches to $250 and higher during Autumn and Spring. Autumn and Spring have always been the best time of the year for traveling, be it trekking or mountain climbing. You can find many tourists visiting Bhutan during the month of March, April, May, September, October, and November. The weather condition of Bhutan is also favorable during this time. It is one of the peak seasons for traveling due to which the cost may also be high.
Extra Cost for Luxury Hotels
The travel packages will provide you with proper food and minimum of 3-star accommodation. The internal transportation and taxes all will be included in the travel packages. You will not have to worry about anything when you choose a travel package to visit Bhutan.
However, if you wish to stay in a high-class Luxury hotel, you may have to pay for this on your own. The travel company may arrange you such Luxury hotels but will charge you accordingly. Your Bhutan tour cost may be comparatively higher if you wish to stay in such hotels. So, it is all up to you to decide where you want to stay and what type of food and accommodation you want. But, remember your budget may increase if you want any extras.
Luxury hotels will provide you with more lavish meals and comfortable accommodation. But, the prices they charge is also high compared to average hotels. You may have to pay $500 per day per person in such hotels. So, think wisely before you choose such hotels.
Travel Insurance Cost
Travel insurance is very important when it comes to traveling. You might expect the unexpected when you are traveling to a new place. So, it is always wise to do travel insurance before you take a trip to any place.
The travel insurance policy will cover theft, loss and any medical problems that may occur during your trip. The team will come for rescue via helicopter if any unexpected things happen. The travel insurance may charge you $150 for a month according to the type of insurance you do.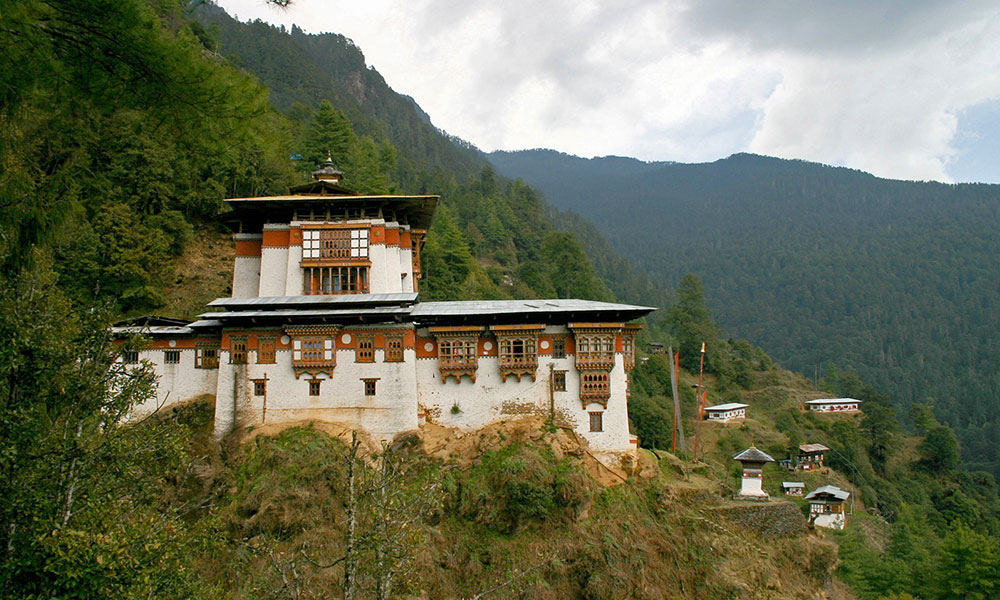 Cost of Bhutan Tour for Solo Travellers
Bhutan tour is already considered as an expensive tour. And the cost of Bhutan Tour for solo travelers might be higher. The cost ranges from 290 USD and more. So it is always better to travel in a large group when you take a trip to Bhutan. This cost may be less for the people traveling from India, Maldives, and Bangladesh.
Tips to Minimize Bhutan Tour Cost
Bhutan Tour can be quite expensive but it also depends upon the packages you choose and how you utilize your money. If you want to take a trip to Bhutan but also have a shortage of money, it would be best to visit Bhutan in off seasons. During the month of December, January, February, June, July, and August, Bhutan tour packages are comparatively low. You can have your budget tour to Bhutan during these months.
One way to save your money on your trip to Bhutan is by traveling in a large group of people. You can also expect some discounts when you trip to Bhutan in a larger group. To cut down extra costs, you can book your flight to Bhutan in advance which will cost you cheaper.
The cost also depends on the facilities you want to have. If you want a budget Bhutan tour, you will have to give up staying in a luxury hotel or alcoholic beverages. You will have to remove anything that will cost you extra. If you can manage to do this, you will surely visit Bhutan in a fairly cheaper price.
Is Bhutan Worth the Cost?
Yes, there are many attractions which will make your tour worth the cost. Bhutan is best known for its history and culture. The architectural designs of the Buddhist monasteries and stupas will fascinate to the core of your heart. The country is mysterious with old buildings and unique festivals.
The people of Bhutan will treat you with kindness and proper hospitality. You will feel home away from home. The natural beauty of Bhutan will surround and I promise you will have one of your best times in Bhutan.
Many people complain about Bhutan being quite expensive to travel. But, the country has a lot to offer. Within this short trip, you will be able to explore many beautiful and popular destinations of Bhutan. So, do not worry. Bhutan tour is usually worth the cost.
Why Travel Bhutan with Index Adventure?
Index Adventure will provide you with a well-mannered and experienced representative who will also guide you.
We offer different Bhutan travel packages and good services and are available at any hours for your convenience.
We can also customize your travel if you want.
Our itineraries are designed especially for traveling with friends and families.
We have professional staffs that will coordinate and organize your travel.
Conclusion
Are you planning on a trip to Bhutan but the Bhutan tour cost is bothering you? Do not worry. The tour cost can be made affordable if you visit Bhutan during off seasons. You will have a wonderful time visiting Bhutan. So do not hover on your thoughts in dilemma, just decide and start your tour to explore its beauty.
If you have any queries regarding Bhutan Tour Cost, you can contact us at Index Adventure. We will be more than happy to serve our customer. We can also make some necessary arrangements if you want to.