Manaslu Circuit Trek is an ideal trek in the complete wilderness of western Nepal on the lap of the eighth highest peak of the world- Mt. Manaslu. This trek is a special chance to explore the unexplored side of Nepal.
The cost of Manaslu Circuit Trek is around US $1033. This is a reasonable price because with this price you earn lifetime memory. This novel trek offers you a complete different trekking experience along with the touch of the rural habitations, culture, and age-old cultural practices.
This is a general cost of 17 days Manaslu Circuit trek. But you can modify your cost on the basis of the number of days you wish to spend on the trek, the type of accommodations you wish to spend, the transportation you choose, and the activities you wish to do on this trek.
Remember! Whatever you do on the trek, the cost you spend becomes meaningless once you set on the trail and catch the glimpses of rural Himalayan habitations the trek offers.
Manaslu Circuit Trek Overview
Manaslu Circuit Trek is a closer inspection of the hidden faces of the villages, people, and nature on the foothills of the giant peaks in the world. This trek is a complete package that offers you both the relaxation as well as daring adventures.
The enticing sceneries, rugged terrains, and the pathways, serene surrounding, rustic lifestyles of the Tibet-influenced Nepali culture are among the major highlights of this trek.
On this trek, you can go on day trips to Rui La Pass, 4998 meters. This pass is the most exotic place and the best point to observe the Tibetan landscape. On this trek, you get a bonus opportunity to explore the Tibetan landscape and the habitations downhill. Also, if you are lucky you get to enjoy the sheep herds and Yak caravans in the passes.
On this virgin trek, you will walk past the massive boulders, cross several streams and the heart-wrenching bridges. Yet, the pleasure and the happiness this trek offers is unmeasurable.
To explore such heavenly places you must hire a licensed guide and at least two fellow trekkers to walk with you. And, during the treks, you need to spend on various things. So, do not forget to carry a thick wallet.
Here is a general overview of how much you will be spending on the Manaslu Circuit Trek
Are you planning your Manaslu Circuit Trek? Don't hesitate to contact us. Tell us your requirements, we can help you to make your trip memorable.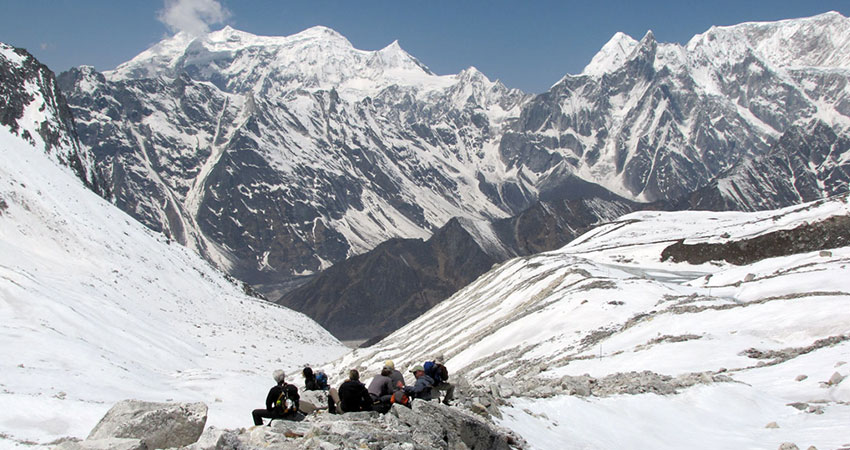 Manaslu Circuit Trek Permit Cost
Obtaining a trekking permit is a must for every traveler who comes to explore the pristine beauty that Nepal offers.
TIMS is a must for every trekking routes. But, for the restricted area like the Manaslu region, you do not need to collect TIMS once you obtain the Restricted Area Permit.
Also, since most parts of the trek lies in Annapurna Conservation Area and the Manaslu Conservation Area you need to collect the entry permits for both these conservation areas.
Here's a detail of the total cost you will be spending on the permits for trekking in the Manaslu region of Nepal.
Manaslu Restricted Area Permit
September – November:- 100 USD per person per week & 15 USD per person per day (beyond 1 week).
Similarly, December – August:- 75 USD per person per week & 10 USD per person per day (beyond 1 week).
Annapurna Conservation Area Permit
USD 30 per person
Manaslu Conservation Area Permit
USD 30 per person
Along with the Manaslu Circuit Trek, if you wish to do side trips to Tsum Valley you need to collect a special permit. Since Tsum Valley is a restricted area, you need to obtain a restricted area permit. And whose cost is-
Tsum Valley Restricted Permit
Costs September – November, USD 40 per person per week & USD 7 per person & day (beyond 1 week).
Similarly, December – August, USD 30 per person per week USD 7 per person per day (beyond 1 week)...
Transportation cost for Manaslu trekking
The only way of transportation in the Manaslu Circuit trek is by bus or jeep.
Your trek starts from Arughat. If you choose a local bus to reach Arughat from Gorkha, you need to pay around the US $10. But local buses are usually crowded.
But, if you choose a private jeep from Kathmandu to Arughat it costs around USD 150- USD 200. In private jeep, the journey will be quite easier and comfortable in comparison to the local buses.
And, to travel from Kathmandu to Gorkha, you need to pay around the US $8- US $10 depending on the transport you choose. The cost is different on local buses, tourist buses, and jeeps.
Cost of guides and porters
Manaslu Circuit Trek is a restricted area trek. You cannot go on a solo trek in this region. For this, you need to hire a licensed guide from a certified company or hire a professional and experienced porter who will guide you throughout the journey. Nowadays, you can hire a porter- a guide who does both the works of guides as well as porters. He will guide you along a route as well as help carry your loads en route. To hire a guide, porter, or porter-guide, you need to pay the following charges:
Professional guides: USD 25-30 per day. It includes food, accommodations as well
Cost of porters: USD 20-25, including food, accommodations
Cost of porter-guide: USD 22-25
In comparison to hiring guides and porters individually, it is price saving if you hire a porter- a guide who does both the work of guide and porter but at a cheaper price.
Food and Accommodation costs
Manaslu Circuit is a tea house trekking in Nepal. You find enough tea house waiting for your arrival with a warm meal and a cozy bed. The average amount you will be spending on food, drinks, and rooms on the trek route is as follows:
Tea houses - USD 6-USD 10 per night. But you need to share the room with the fellow trekkers as there are twin beds in the rooms.
Food- Around USD 15-20 per day. You usually get Nepalese staple food Dal Bhat with seasonal vegetables. SUch food gives you energy and keeps you moving the whole day.
tea/coffee- USD 1.5-4, USD 2-4
Water bottle- USD 0.5-4.
Drinks- a bottle of beer USD 2-5
Many trekkers fear of not getting proper rooms and food facilities on the trek route because of the damage was done by the earthquake. But you need not worry! Everything is restored back to normal with better facilities and services.
Cost of travel insurance
Travel insurance is a must for traveling to any new place. It is mandatory if you plan to trek in Nepal. They will cover every potential problem and difficulties you may face on trails.
Since in trekking, you walk to the higher altitudes, you may have a high risk of altitude sickness, you may get sprains or injuries, you may fall sick in the trails. At times you may need immediate helicopter evacuations. For such situations, you need to ensure yourself before you leave your home country.
While talking about the cost, a 30-day insurance policy costs around USD 150- USD 200.
While choosing the policy, make sure you choose the policy that covers up to the height of 6,000 meters and helicopter rescue.
Cost of clothes, trekking gears
Manaslu Circuit Trek is a high altitude mountainous trek that extends from the hills of Gorkha to the foothills of Mt. Manaslu. So, with the change in altitude, the temperature also varies. So, you need to carry proper clothes and trekking gear to ease your treks.
The cost of clothes and trekking gears solely depends on how much you already own, and how much you plan to buy new. On average, the charge of clothes and trekking gear costs around USD 1500- USD 2000.
But you can manage this cost by renting many trekking gear which you may not need in the future. Also, you can bring your clothes from home instead of buying everything new for the trek.
Are you planning your Manaslu Circuit Trek? Don't hesitate to contact us. Tell us your requirements, we can help you to make your trip memorable.
Do I need to tip guides and porters?
Although tipping is not mandatory in Nepal, it is good to show some gratitude to your guides and porters after the successful completion of the trek. There is no fixed price for tipping in Nepal, but many tourists prefer to give 15% of the total charge of the guides or the porters.
Do I need to donate to the monasteries and the temples en route?
A donation is not compulsory on your treks. It's completely subjective. But, since the trek is among the remote treks, your small donation can help bring changes in the monasteries and temples en route.
So, if you wish something better for the heritages en route, you can donate some amount as per your desire.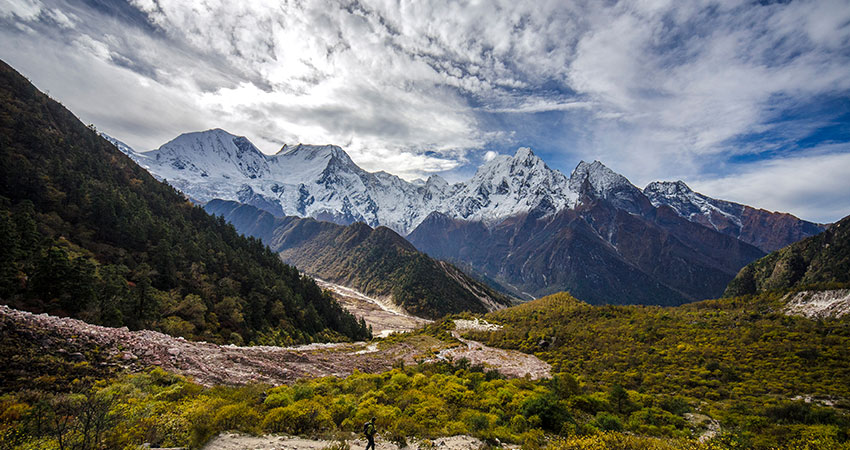 Do I have to pay for charging my electronic gadgets or for wifi?
Yes, to charge the electronic devices you are demanded to pay a certain amount. Since there are no good electricity facilities in the higher altitudes, they manage to lighten the houses and rooms with solar lights.
So, they charge you for charging your gadgets. They normally charge USD 0.5- USD 2 per device. Also, for the internet and Wifi, they charge around USD 1- USD 3.
However, during offseason, in some tea houses, they charge your devices for free if you spend a night in their tea houses.
Money-saving tips
Carry a water bottle and purification tablets
En routes you may not get drinking water everywhere. Also, if you get in tea houses you may have to pay extra for bottled water.
So, if you want to save some penny, you can carry your own bottle which you can refill in the taps and streams. And to make it drinkable you can add water purification tablets.
This way you can save some money and at the same time keep yourself healthy.
Carry snacks, chocolate bars from Kathmandu or Pokhara
Since, this is a remote trek you may not get the desired chocolates, snacks on the trail. Even though you get those, you need to pay high since the cost of such products is high there. As they are to be carried by the porters or on horsebacks to take to the tea houses.
So, to reduce the extra cost, you can buy such chocolates, snacks either at Kathmandu or Pokhara is quite a cheap price.
Can purchase a Ncell sim which offers 2 GB of data for a month
Instead of paying every day for the wifi, you can rather buy a Ncell sim which offers 2 GB of data for a month at a quite cheap price.
To reduce your extra cost of charging the electronic gadgets you can carry along an extra power bank. It gives you extra power and reduces frequent expenditure on charging the devices in the tea houses en route.
Bring toiletries and medicines yourself
You get only basic services and facilities en route. Some tea houses provide special facilities but with extra charges for medicines and toiletries. So, if you manage to bring your basic necessaries yourself then you can save lots of extra costs en route.
From permits to the accommodation costs, the prices go higher in peak seasons. To avoid the price hikes, you can choose to trek in the off-seasons when there is less flow of tourists. And you may also get wifi, and charging your electronic gadgets for free.
Buying everything new for your trek is quite costly. You can choose to rent those trekking gears at Kathmandu or at Pokhara which you may not need in the future. So, instead of spending high on new trekking gears, you can rather buy them on rent at quite a low price.
Final Say
Trekking in Nepal is much cheaper in comparison to other parts of the world. Such is the cost of trekking in the Manaslu Circuit Trek. The excellent experiences one overgoes through in this trek makes it popular among the tourists in Nepal. With the popularity, the costs may also vary because of many reasons.
To know further about the cost of this trek, contact us.