Manaslu trek is among the challenging treks in Nepal. The round Manaslu Trek rewards the adventurers with big alpine thrills. Manaslu Circuit is novel and a remote route with possible difficulties for trek. But with enough courage you can easily conquer the mountainside trails and the weather.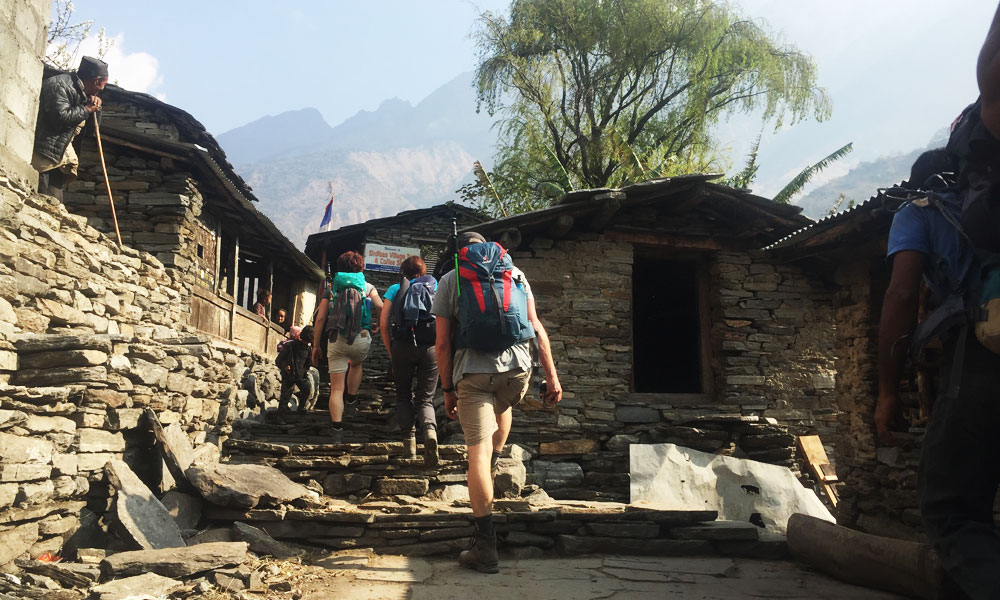 Opened in 1992, this location gives a glimpse of a rich way of life history, beauty, and natural variety. Trekking around Manaslu gives a unique opportunity to experience a reasonably "untouched" region of Nepal and super beauty along the border of Nepal and Tibet.
The breathtaking perspectives of Mt. Himalchuli, Mt. Ganesh Himal, Mt. Manaslu itself and different mountains makes Manaslu circuit trek adventurous and interesting. About 10 peaks of over 6500 meters are the major attractions of the trek.
Manaslu Conservation area is the number one focal element of this trek which also explains why it is a difficult quest. If you are planning to trek alone, it is not possible; check why: Manaslu Circuit Trek Without Guide
How difficult is the Manaslu Circuit Trekking?
Manaslu Circuit Trek is a moderate trek in the foothills of Mt. Manaslu. The trek starts from Arughat, Gorkha and extends to the highest pass- the Larkya La Pass. This is a novel trek and was seriously affected by the 2015 Gorkha earthquake. But, the route is well developed with the basic trekking infrastructures.
But the geography is rugged and remote. So, the trails may sometimes turn sloppy, steep, rocky, with numerous boulders. So, you need to be very careful while walking. And, with enough preparation and physical strength you can complete this trek in complete success.
There are several difficulties in the Manaslu trek. Some of them are:
Difficulty concerning distance and destinations that follow
Manaslu Circuit trek lies in the northern Himalayan range, the west-central part of Gorkha districts. This trek is widely varied, as the terrains range from its lowest point of 228 m to the 8,163 m of world's eighth highest Mt. Manaslu.
Manaslu Circuit trek is about 177 kilometers in total distance. Approximately, on a standard 17-day, you will be walking for 10-12 days with an average distance each day of about 15-20 km.
The first few days on the trail becomes difficult as the Budhi Gandaki Gorge is harrowing steep. Also, you have to walk via lots of uphills and downhills.
Sometimes you have to walk via breezy trails and cross suspension bridges above the Budhi Gandaki river.
But, not everywhere in the trail, you find a suspension bridge. Sometimes you have to cross temporary wooden bridge-like logs to cross the thrilling rivers.
Crossing the Larkya La Pass at altitude 5,213 m is the most challenging day during this entire trek. But at the same time, it's a more a test of your endurance level.
You need to be physically and mentally prepared for the uneven terrain, rocky trails that might add fatigue especially for those who are not physically fit. This doesn't mean it is an easy level of a trek, you should be physically fit and in good condition to complete the trek successfully.
However, though it is remote, you aren't required to have any outstanding physical fitness. You can opt for this trek with a moderate level of fitness without any physical problems.
Also, tolerating long hours of walking in a hilly and mountainous region for some days is sufficient to complete this trek route map.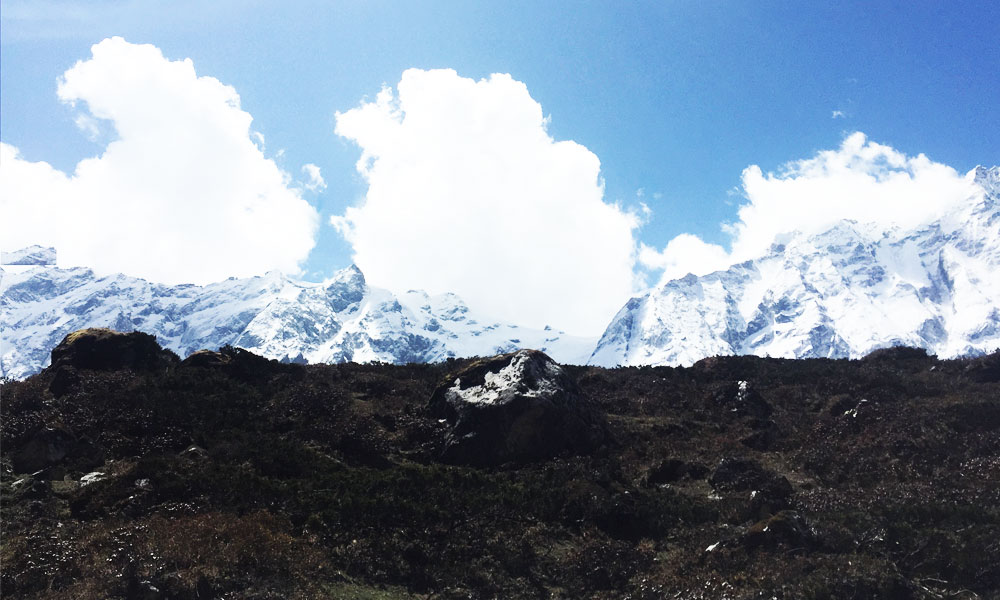 Are you planning your Manaslu Circuit Trek? Don't hesitate to contact us. Tell us your requirements, we can help you to make your trip memorable.
Weather
The weather can make a big difference to your Manaslu Circuit trek difficulty. Heavy rainfall, freezing nights, blazing sun, and chill wind are all possible weather conditions throughout your hiking period.
The days are generally warm and dry and the nights mostly above freezing. So, make sure to pack warm clothes for evening and night and a decent sleeping bag. While clothing, the layering is essential.
Trekking during the winter season in the Manalsu region might be miserable. During the winter, due to the heavy snowfall, the Larkya La Pass remains closed.
Besides, the teahouse along the trails are also closed. So, you need to pre-book for accommodations and check if they are available at your service.
The nighttime temperature is also below freezing level. The daytime temperature is stable and the clear view of the mountains can be seen.
Summer season follows the rainy season so there is heavy rainfall during this time. Due to the heavy downpour, the trail is slippery, muddy, and full of leeches. Also, the Larkya La Pass is also challenging the trail would be difficult, risky as well.
Spring seasons is one of the best time for trekking in terms of clear weather. And, you'll get the finest views of the snow-capped mountains. It is also perfect time where you'll witness rhododendron bloom. Plus, forests are turned into a beautiful colorful garden.
Due to favorable weather, the autumn season is the peak time for the Manaslu Circuit trek. The climate is pleasant, with the stable temperature, and the clear mountain views are phenomenal!
So, you can aim for the spring and fall seasons where the weather should not cause you too much trouble.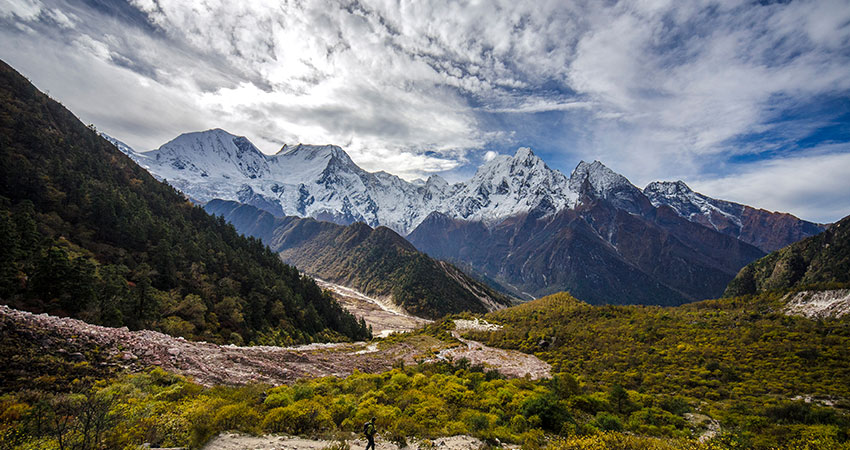 Altitude Sickness
Acute Mountain Sickness (AMS) can develop at any altitude over 2,000 meters. As Manaslu Circuit Trek starts from lower altitude and ascends up to the Larkya La pass. So, with the increase in altitude the risk of altitude sickness also increases.
The early symptoms are a headache, extreme fatigue, and loss of appetite. Some people become breathless at rest.
AMS is the result of fluid accumulating in parts of the body. Where it does not belong: in the brain, in the lungs or both. When mild symptoms develop, it is a signal that you must stay at that altitude until symptoms have gone away.
Never ascend with any symptoms of AMS! Usually, within one or two days you will feel well and can continue your trek.
If you are resting at the same altitude and your symptoms are becoming worse, then it is necessary to descend. Worsening symptoms of AMS include increasing tiredness, severe headache, vomiting and loss of coordination.
There are signs of High Altitude Cerebral Edema of HACE. HACE can lead to unconsciousness and death within 12 hours if progressive symptoms are ignored.
Increasing shortness of breath, cough, and tiredness are signs of High Altitude Pulmonary Edema or HAPE. HAPE can also be rapidly fatal if ignored.
Difficulty concerning luxuries
Accommodation is not an issue in Manaslu Circuit trek. The trails are usually empty or less crowded and new and improved tea houses are opening up all the time. However, these tea houses might not be as much extravagant as one might expect in fancy hotels and restaurants.
Each day of the trek is a tiring experience and you will want to take a hot shower and get fresh all the time. However, in the higher elevations showers or baths are not possible due to the cold and the cost.
While some lodges might have proper bathrooms others provide only pails of water for your bath. These will cost you a few dollars every time but they will not feel like a proper bath. Instead, it is a good idea to carry wet wipes and a small towel to freshen up in the morning as well as before bed.
You will need to charge your electronic items like camera, phones, iPods, and others as you spend days in the mountains. The cost is usually a few dollars but in the long run, it will cost you more to charge many things every day.
The cost is higher to support the local hydropower stations. If you want to avoid this cost, you might want to carry a solar-power battery charger or a portable power bank of your own.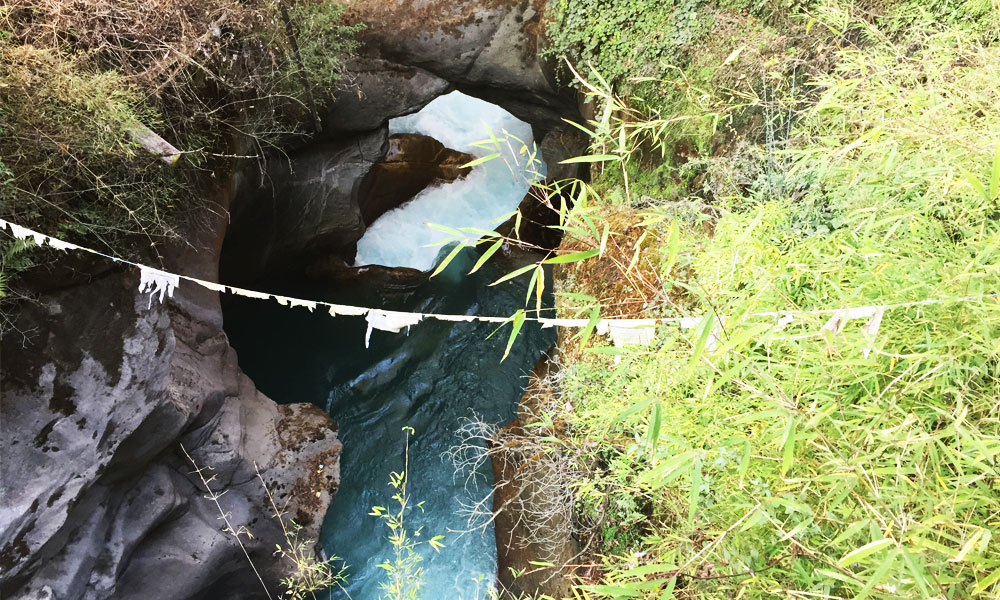 The necessity to travel with a guide
If you are thinking about Manaslu Trek without a guide, then you should drop this idea immediately.
The Government of Nepal has declared that every foreign trekker needs to take a permit. And, must be accompanied by a registered guide in the restricted area.
Since the Manaslu region is also one of the restricted areas as declared by the government, it is impossible to trek without a guide.
The other trekking routes also share borders with Tibet such as Tsum Valley, Larkya La pass, and Manaslu Base Camp. So, these trekking routes also need permits.
If you are thinking of exploring the Manaslu Trek, then you need to take a special permit. Trekking permits are obtained with the help of an authorized trekking guide.
As per the declaration of the Nepal Government, you must fulfill the following requirements to receive a Manaslu trekking permit:
You must hire at least one authorized person from a local trekking agency in Nepal. Either a license holder professional guide or a porter guide.
There must be at least two people in one group (not including the guide and porter)
You must file your special permit through an authorized trekking agency.
If you are able to meet the above government requirements, you should also provide the following documents to your trekking agency to apply for your permit:
Original passport with your Nepal entry visa (with the arrival stamp).
4 passport size photos
Travel Insurance that covers emergency evacuation up to 6000 meters.
Money
Manaslu Circuit trek comes with exciting ranges of mountain travels. However, if care and consideration are not kept in constant repair, this can be a hefty trek.
Are you planning your Manaslu Circuit Trek? Don't hesitate to contact us. Tell us your requirements, we can help you to make your trip memorable.
Manaslu Circuit Trek difficulties after Earthquake
During the Gorkha earthquake, 2015 the infrastructures in the trail route were destroyed. The roads were blocked due to landslide and falling of big boulders. Most of the tea houses en route were destructed.
However, after 3 years of Earthquake everything- the routes, tea houses, and the surrounding is restored back to the normal. You will face least difficulties in the trails. As many new earthquake-resistant tea houses and the smiling locals wait for your visits in their place, you will have an easy time walking in the trails.
So, you do not have to fear the difficulties that may occur on the route. The trails are completely safe and sound waiting for your arrival.
Tips to avoid difficulties for Manaslu Circuit trek
Always take updates on the weather and temperature of the trail before you pack your bags for the new day.
Pre-book for the food and accommodation along the route so that you get the desired room at reasonable price.
If you are trekking in summer, do not forget to carry along insect repellents and table salts.
Hydrate yourself, carry water purifiers and water bottles for drinking water while in the trek.
If you want to enjoy the peaceful trails opt for offseason trekking.
With appropriate packing and a reliable guidance of a professional guide, you will recollect amazing experiences in Manaslu Circuit Trek.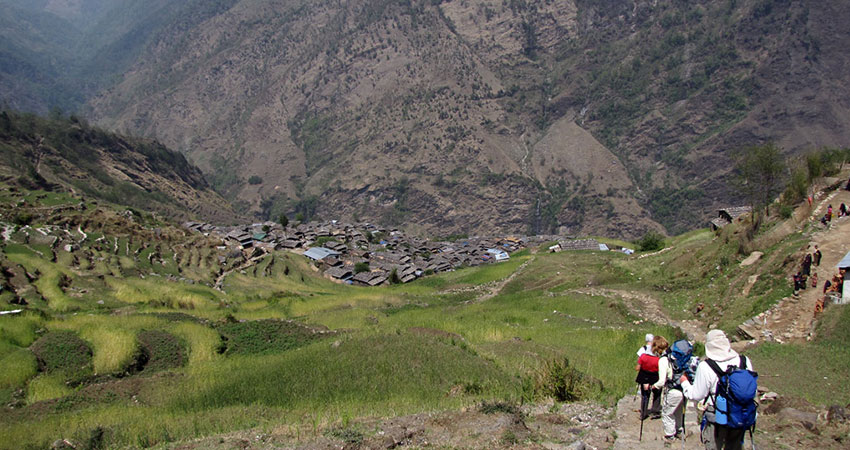 Packaging list for Manaslu Circuit trek
Here is a general list for packaging for the Manaslu Circuit Trek. But, it varies with the change in the season you choose to trek. So, before you choose this trek also check the climatic condition, weather, and the temperature of the region.
Some must have packing lists are as follows:
Clothing:
Insulated Jacket
Waterproof jacket
Down jacket
Thermal Tops
Trekking shirts
Waterproof trousers and pants
Hiking shorts
Breathable underwears
Rain gears
Head and Hand:
Headscarf or Bandana
Woolen hat
Sun hat
Buff, Neckband
gloves(inner thermal gloves and outer waterproof)
Headlamp with extra batteries
Sunglasses
Foot:
Hiking socks
Woolen socks
Waterproof hiking boots
Gaiters
Hiking sandals
Other necessary materials for personal hygiene and toiletries:
Towel, water sanitizers, sunscreen, shampoo, soap, lip balm, face and body moisturizer
Important Accessories:
Trekking poles, Sleeping bag, Backpack, Small daypack to carry valuables, Personal first-aid kit, water bottles, and so on.
These packing lists will determine how easily you will complete your walks in the remote, unexplored Manaslu region in Western Nepal.
Final Say
Manaslu Circuit Trek is a moderate trek in off-the-beaten trails of the remote foothills of Mt. Manaslu. The novel trek is less crowded and exotic but with enough preparation and physical, emotional strength the trek will be no difficulty for you.
For further inquiry on this trek or any other treks in Nepal, feel free to contact us.